In the early days of your digital life, your memory seemed to be sharp enough to store all the email and forum accounts you had created. But with the explosive growth of the number of accounts you have to remember, it faces a certain defeat. This is when a password manager come to the rescue.
How do they work, and what can they do for you? Here are the answers to those questions.
What Is A Password Manager?
In short, a password manager is a software program that can save account credentials for later use.
When they need to log into websites, apps, or systems, the user just needs to find the username and password in the vault instead of evoking their memory.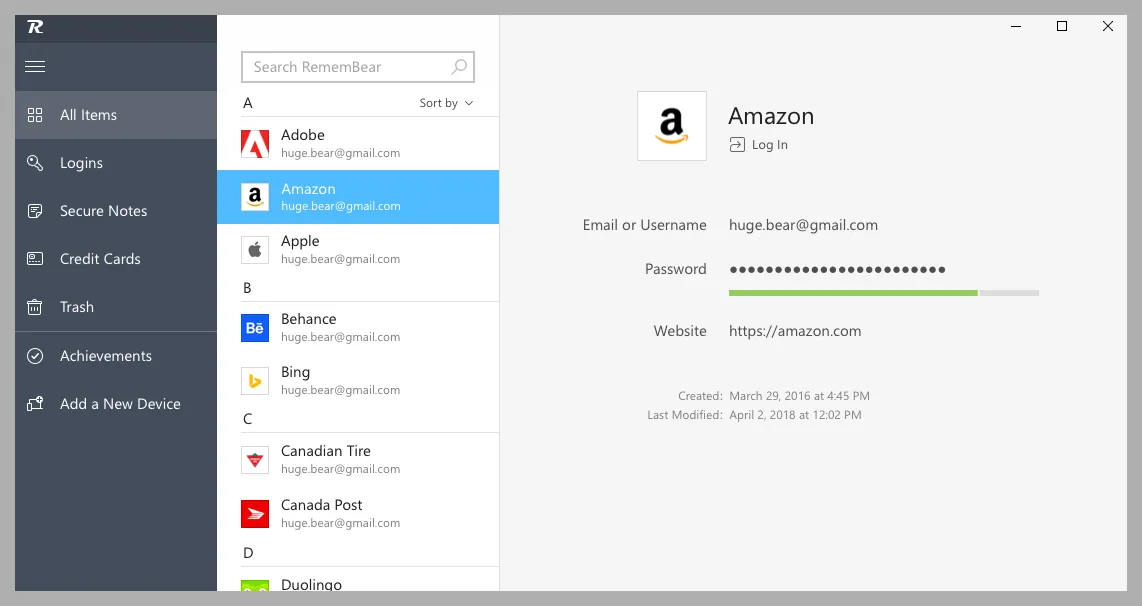 On top of that, many other features have also been added to modern password managers. A core function is password generation, which can randomly create complex passwords on the spot. Every account of yours has a unique and strong password as a result.
Most password managers adopt the zero-knowledge approach. They save your personal information in an encrypted database, which can only be read when your app is provided with the correct master password. Most importantly, no one other than YOU know the master password.
People can use a password management tool through browser extensions, native desktop apps, web interfaces, and mobile apps.
Syncing between those platforms (including Windows, macOS, Linux, iOS, and Android) is usually a core feature of password managers. It allows users to access their passwords on the device of their choice at any time.
Why You Should Use A Password Manager
Limitations Of Web Browsers
Most developers have incorporated some capabilities of password management into their web browsers.
When you type in a username and password on a website, the browser can detect and offer to save them for you. Syncing, password generation, and even breach alerts are available in those top browsers too.
However, your hands are tied when your entire password management depends on a single web browser. First of all, it doesn't allow for syncing between itself and another browser like password managers. Good luck when you are surfing the Internet with Safari on your iPhone and want to reuse a password saved on your PC's Chrome.
The "management" part of web browsers pales in comparison to specialized password managers as well. They are often awkward to use and lack many common features.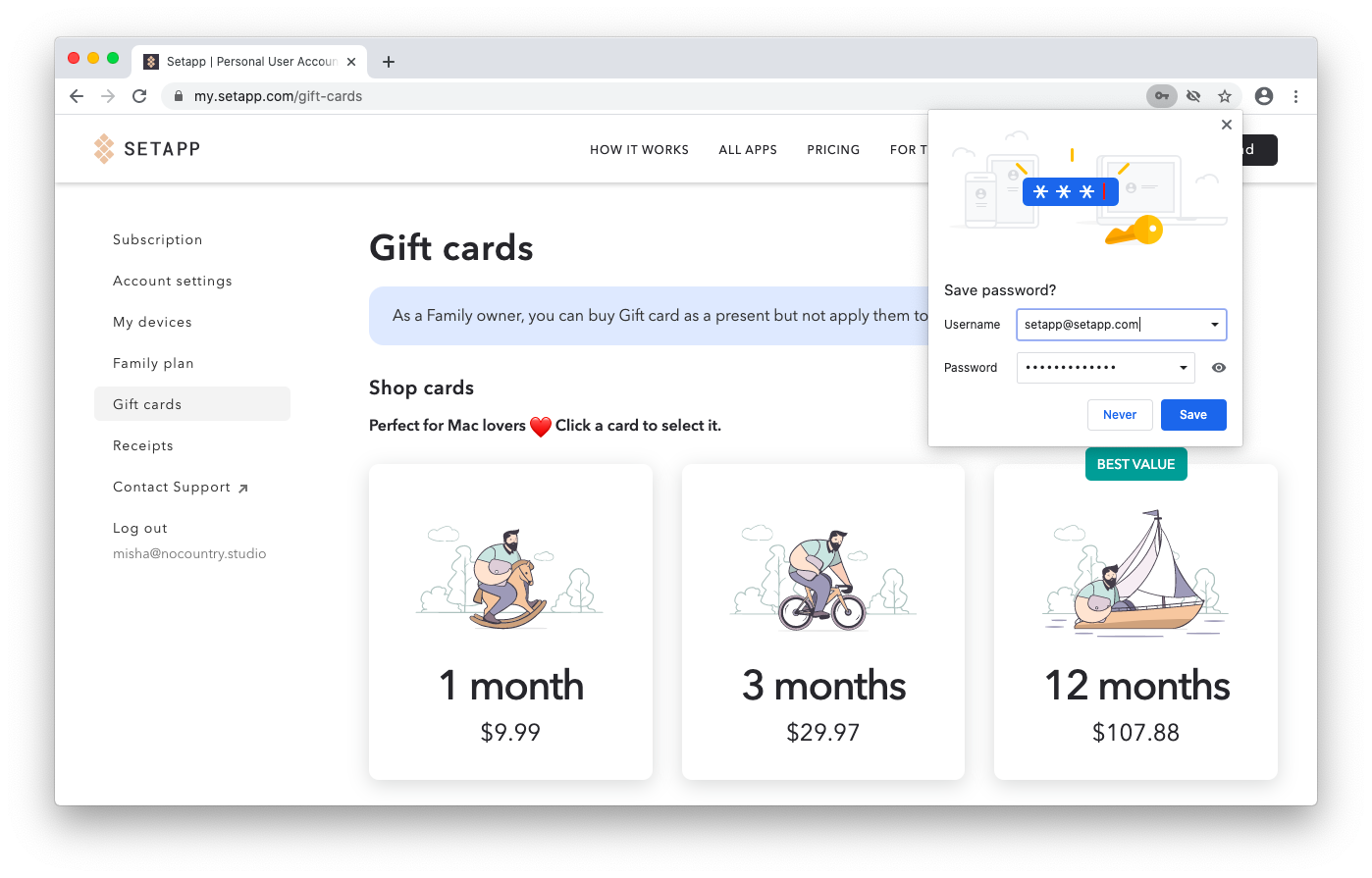 Make no mistake – using your browser to store passwords is still better than using none. But when the scope of your digital life grows, its built-in mechanism will be unlikely to meet your expectations and be no match for password managers.
Benefits Of Using A Separate Password Manager
Passwords are necessary to protect your accounts, but they can be annoying to use as well. A standalone password manager can make this safer and less tedious.
Remember only one password
Most password management tools only need the user to enter the master password to decrypt their secret vaults. It is certainly better than having to deal with dozens and dozens of passwords.
Have a strong password automatically generated
When you create a new item in a password manager, it will give you an option of generating a random password. Those machine-created strings are complex and long with different types of characters, making them virtually impossible to guess.
Access your passwords from several devices
Syncing is a standard part of cloud-based password managers. You may work on a Windows desktop and use both iPhone and Android phones – it doesn't matter. All your passwords can be kept in sync and identical regardless of which device you are using.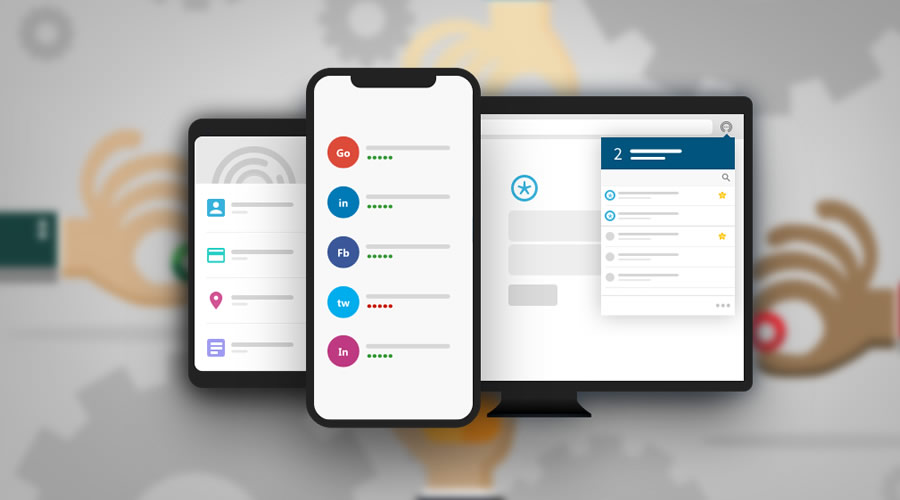 Get alerts when your passwords are leaked
Breach motoring is an advanced feature of many password software. It constantly watches publicly available data breaches and sees if any password of yours belongs to those hacked databases. You will have the chance to immediately change the password and secure your account.
Log in without manual typing
When the auto-filling feature is enabled, your password manager will watch for apps and websites and fill in the correct information saved in your vaults.
It isn't limited to only passwords. From credit cards and phone numbers to addresses, your manager can store anything and be a timesaver for online shoppers.
Share your passwords securely
Password managers can help you transfer sensitive information safely and avoid insecure channels like chat messages. Digital inheritance is also possible with this kind of software. You can designate a family member or friend beforehand who will have access to your passwords in the event of your death or an emergency.
Are Password Managers Safe?
Password managers are still applications developed by humans. None of them is perfect or free from vulnerabilities. However, the benefits of using one from reputable developers easily outweigh the risks.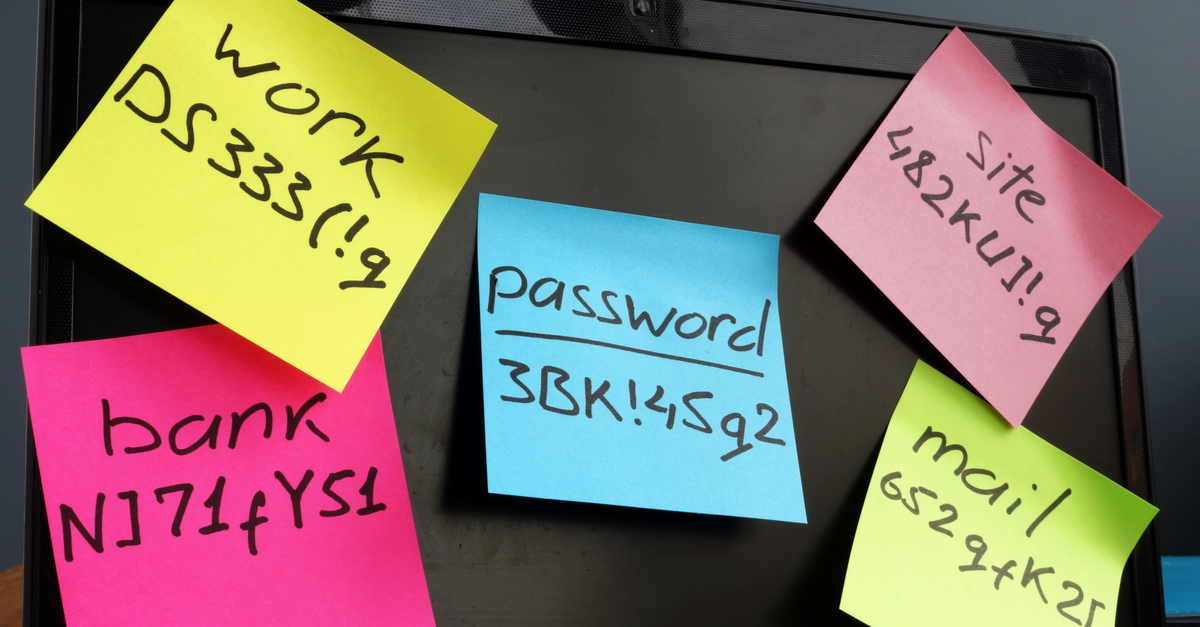 They are expected to use the strongest industry standards, like 256-bit AES, to encrypt your passwords. Even when they are stored in a provider's servers, no one can actually "see" them.
The master password acts as the ONLY key to your vaults. As long as you don't share or lose it, your data is kept out of harm's way.
In addition, leading brands often send their products through audits done by independent security firms. The goal is to find any weak points and bugs in their design and implementation.
Top 15 Best Password Managers You Must Try In 2022
Locker
Locker is created from scratch to match the delicate requirements of the current online environment.
There are dozens of accounts you don't want to fall into the hands of hackers. You love to have a quicker and more convenient way to log in to websites. Sometimes, a friend needs a password from a shared account too. Download Locker to your device, and there is no doubt it will come in handy.
Locker uses industry-standard encryption to make your credentials only accessible to you. The autofill feature doesn't just make filling login forms a breeze but can also recognize fraudulent websites.
There is a wide range of other extras. And the best part is that Locker is very affordable, whether you want to pay for only yourself or the discounted family plan.
LastPass
LastPass password manager used to have an amazing free plan where you can store and sync an unlimited amount of login details. However, recent changes limit you to one device type. This means you will have to choose between mobile and computer devices if you don't want to pay for an upgrade.
The Premium subscription unlocks advanced features like dark web monitoring or emergency access. It supports all major platforms with modern and intuitive interfaces.
1Password
1Password has no free plan and the premium option isn't affordable either. But the number of additional features makes it stand out among paid password managers.
There is a travel mode where you hide sensitive data on your phone while crossing borders and restore it later. 1Password also takes advantage of the well-known Have I Been Pwned database to alert you about vulnerable passwords and compromised websites. In the family plan, you can even help your family members and friends regain access to their accounts if they get locked out of them.
Keeper
This Keeper password manager offers a very restrictive free version. You can only save your credentials on a single mobile device, and they don't even get backed up to Keeper's server. This is de facto an offline app that costs you nothing.
The upside is the affordable pricing for personal use. Keeper works pretty much like other full-fledged solutions, encrypting your login details. Keeper's mobile apps, however, are fairly standard and only cater to basic functions.
Bitwarden
The developer behind Bitwarden decided to make this password management solution open-source. Anyone can download and install it without charge. Many organizations have opted for this on-premises approach and use Bitwarden as their business password manager.
Individuals can choose to use the services directly provided by Bitwarden. It has an unbeatable free version, which has no restrictions on the number of passwords and devices you can use. Even the premium plans are super cheap too if you pay for the whole year.
Dashlane
A few years ago, Dashlane was still just another password manager with no standout selling points. Some recent improvements have added many helpful features and made Dashlane a top-class option.
Its dark web monitor allows for five emails for each user, while the premium users have up to 1GB to store their encrypted files. The paid version isn't expensive by any means. You will even get a built-in VPN service out of it to hide your IP address and protect your privacy.
KeePassXC
In the world of mobile apps and web services, KeePassXC retains all the appeal of old-school software. This is a free offline password manager made for desktop use. You can just download it to your computer and keep using it for as long as you want without paying a dime.
KeePassXC is extremely customizable and powerful. But you will have to stomach its outdated user interface and the lack of official mobile apps. All data is stored on your device. No syncing is available unless you do it manually with other tools like Dropbox or Google Drive.
NordPass
The company behind NordPass also makes NordVPN, one of the top paid VPN services. It doesn't come as a surprise that NordPass also has the simplicity and ease of use NordVPN is known for.
This password manager works on all major platforms. You can only use NordPass's free plan on one device at a time. Paying customers won't just be able to install NordPass on many devices as they want but also benefit from features like emergency access, trusted contacts, data leak scanner, and sharing.
RoboForm
RoboForm started off as a browser extension made to help you automatically fill web forms (hence the name). It was one of the few applications of this kind two decades ago. After going through massive revamps, RoboForm has become a password manager where autofill still carries much of its appeal.
That said, this solution doesn't look as sleek and intuitive as its modern competitors. The free version also works as just an offline password manager in essence, because there are no backups or syncing.
Enpass
Enpass is your best bet when you like the idea of an offline password manager like KeePass but want a modern touch in its user interface.
You will have to configure your own syncing setup with Enpass, which might sound troublesome. But Enpass' integration with popular services (like Dropbox or OneDrive) is a seamless step you need to do only once.
On top of that, its desktop versions are completely free. You will only need to pay for the mobile apps to enable more features. There is an economic full-price option. It gives you a lifetime license to the software and frees you from annoying subscriptions.
Zoho Vault
Zoho Vault is a popular alternative office suite among organizations that prefer other options than Google's and Microsoft's offerings. That is why Zoho Vault is worth considering when you are looking for an enterprise password management solution.
Individuals may find it overwhelming and bloating. But no other application in this list has such a comprehensive integration with productivity suites and identity providers.
LogMeOnce
LogMeOnce has been in the industry for a while. Since 1995, the company has come up with several identity verification solutions, including a password manager.
It offers a comprehensive package of features. For multi-factor authentication alone, you can choose to log in with your fingerprint, Face ID, or even a selfie. But you will have to live with the limited customization and complicated interface.
mSecure
It might not be a big name. But mSecure is a flexible password manager for personal use where you can add as many items as you want. You can put them into different categories and add tags and custom fields for easier management.
Simplicity is truly where mSecure excels at. The desktop and mobile apps have no clutter. Everything is easy to find and customize to your own needs.
True Key
McAfee's True Key is a beginner-friendly password manager. It is completely free and can do basic tasks well enough for most individuals. The encryption and storage of your passwords are handled by its parent company, one of the most trusted security companies in the world.
Cross-platform syncing, autofill, and multi-factor authentication are all available. But there is no way to share your credentials. McAfee seems to have no plans to provide other advanced management features too.
Blur
Abine's Blur has a steep pricing scheme, and we can't say it has user-friendly apps. But what is special about this password manager is the unique privacy-focused features it provides.
Blue can create temporary email addresses, phone numbers, and credit card numbers you can use one-time for signup or online purchases. They help hide your real sensitive data when you don't want to reveal it.
Conclusion
Compared to the alternative that is memorizing everything or writing down your credentials on sticky notes, password managers are easily a better choice.
They are a simple way to safeguard your accounts against common online threats. The adoption can be strange and cumbersome at first. But overall, a password manager can improve your digital security in every aspect.