The password manager RoboForm is not a new name in the field. In fact, it is among the first to offer both web form filling and password management capabilities. This longevity gives RoboForm a loyal customer base and close attention whenever it introduces new changes.
Are you considering it as your next password manager too? Here are why you should and shouldn't.
Overview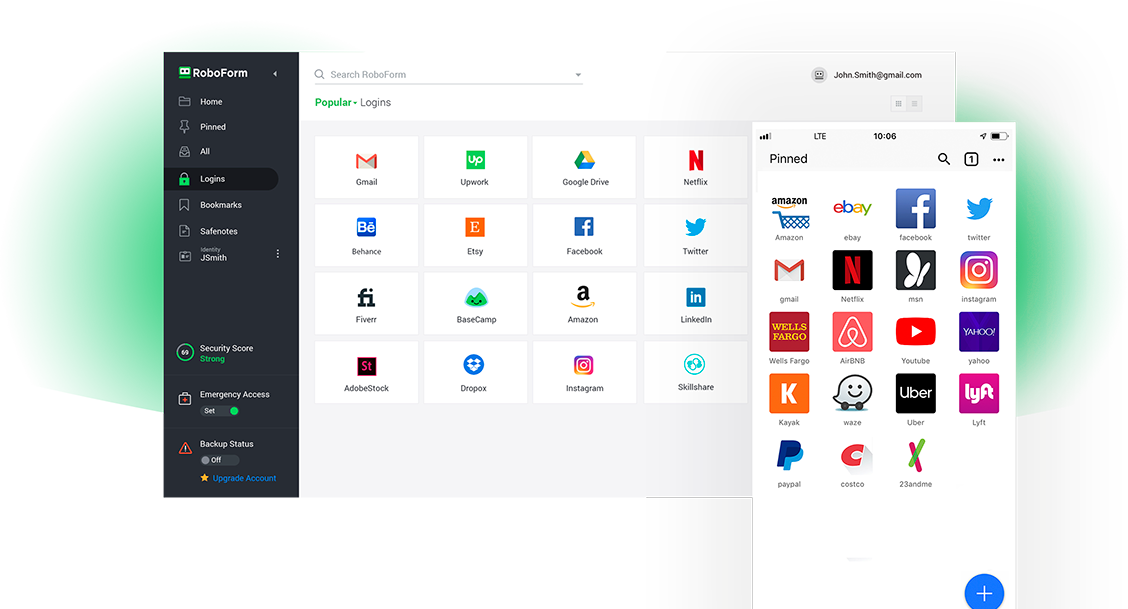 RoboForm was launched by Siber Systems, a Virginia-based company, in 2000.
The software has seen several transformations during its existence. From a simple tool designed to help people complete their checkout forms, RoboForm has become a full-fledged password manager with plans for both individuals and businesses.
Why You Should Use RoboForm
Comprehensive Form Filling Capability
RoboForm did not start out as a password manager. The program was designed to automatically fill your personal information, such as your name and address, into web forms.
This origin gives RoboForm an incredibly amazing form-filling ability even after it adopted new features to become a password manager. RoboForm stands head and shoulders above its competitors, who have usable but more limited web form-filling features.
For starters, users can create several identities with 9 data types, including Person, Address, Car, Business, Credit Card, Passport, and Custom. Many instances of the same data types, such as two addresses, can be attached to one identity.
The password manager RoboForm apps display those identities in their interface, from which you can choose to fill in any web form.
Business-Focused Features
RoboForm is a great choice for businesses in need of a simple solution for their internal credential management. It offers a solid password generator, offline access, and cross-platform syncing, among other features.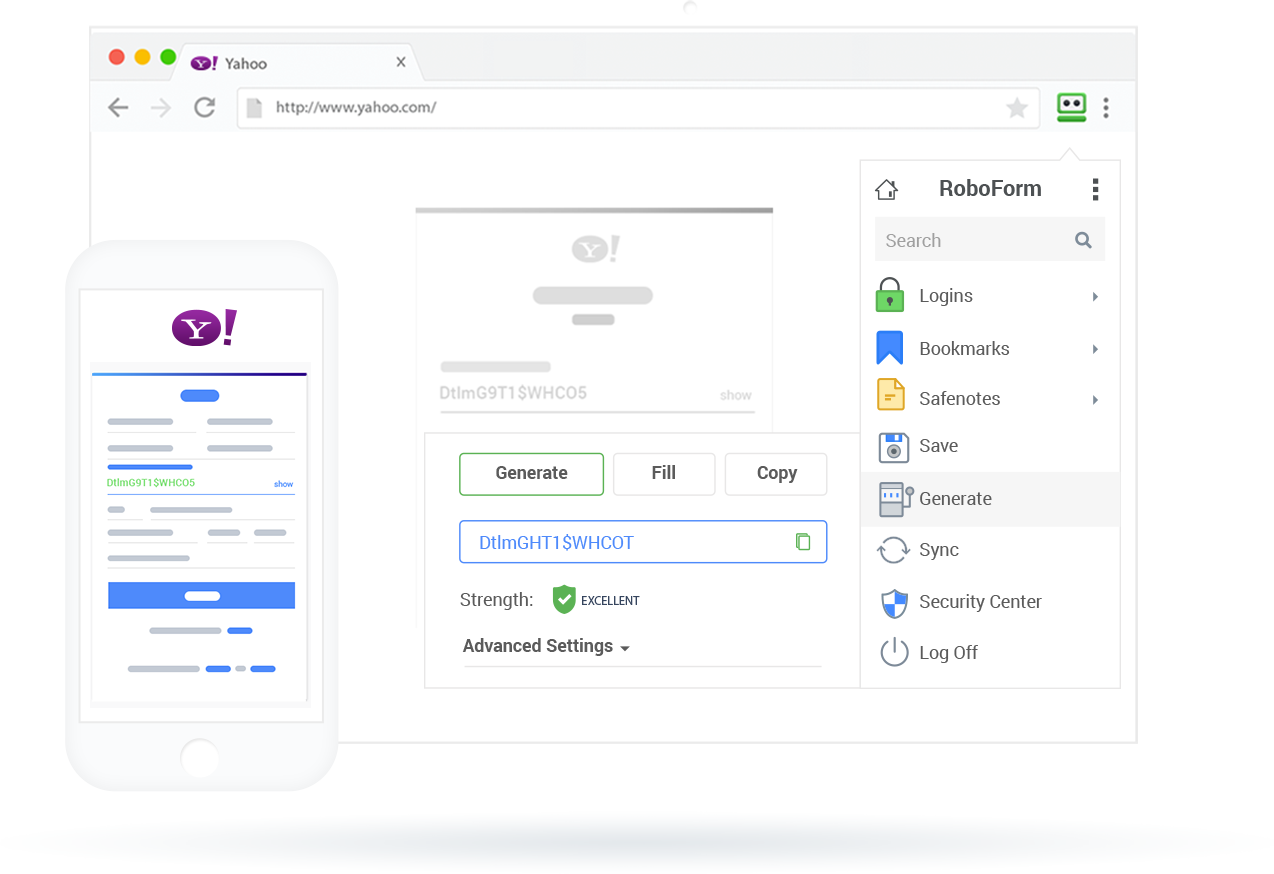 Another big plus is how RoboForm makes use of folders. Team members and employees can use them to organize passwords according to their needs.
Password sharing is available and works quite well too. Users can securely share credentials within their organization, reducing the risk of exposing sensitive information. It works similarly to the emergency access feature, in which the recipient is granted the whole access to another user's data.
The administrator panel of the password manager RoboForm is simpler and easier to follow than those of other options like LastPass. The admin can effortlessly find out which employees in their organization need to improve their password security.
Straightforward Installation And Use
RoboForm offers an extensive list of download options. Individuals and organizations can have a seamless experience even if they have different platforms.
In addition to the native apps for Windows, macOS, iOS, and Android, the browser extensions make RoboForm compatible with any operating system that can run Chrome, Edge, or Firefox.
The website of the password manager RoboForm will tell you exactly which installers are available for the device you are using. Registration is required before you can access its features, but it should not take you long.
RoboForm has a straightforward interface. The left panel shows all the storage categories it supports, such as Logins, Contacts, Identities, and Bookmarks. Most of them are self-explanatory and require little time to get used to.
This password manager displays items in a tree view with multiple user-created folders in each category. On the right is the detailed content attached to each item.
All of them strongly resemble the interface of enterprise-grade software many people have been accustomed to. It is not the most glamorous, but the password manager RoboForm can certainly get the job done.
Competitive Pricing
RoboForm has raised its cost of annual subscriptions recently, but it is still on the inexpensive side of the password manager market. Dedicated users can find discounts on long-term licenses (3 and 5 years) as well.
Superior Support
Compared to other paid services, RoboForm offers one of the best customer support in the industry.
Business and individual subscribers can contact the team by phone or via the website during business hours. Many training and learning resources are available online as well.
Why You Might Not Like The Password Manager RoboForm
Outdated Desktop Interface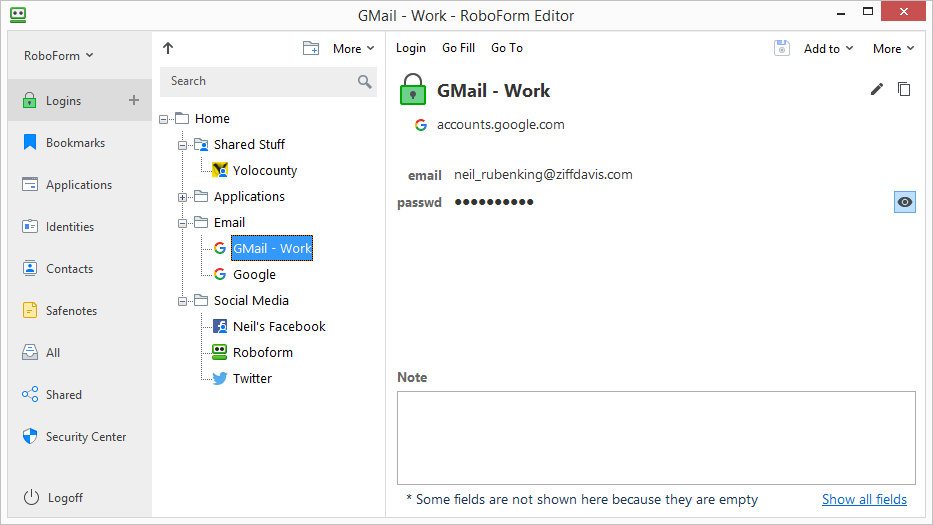 The official desktop app gives the worst experience among the password manager RoboForm applications. It is more confusing to use than mobile apps, even though there are not many features.
Until RoboForm puts more effort into revamping its standalone Windows and macOS apps, you may want to switch the alternative options like its website interface.
No Hardware Authentication
At the moment, the password manager RoboForm only supports multi-factor authentication through SMS, Google Authenticator, and email.
No hardware-backed option, like U2F devices, is compatible with this password manager. Additionally, fingerprint authentication works on Windows, but it relies on Windows Biometric Framework instead of the newer Windows Hello.
No Single Sign-On Support
Customers of competitors like LastPass or Zoho Vault can reduce password fatigue, and IT costs by enabling single sign-on (SSO). But this is not the case with the password manager RoboForm.
Conclusion
RoboForm is still a capable solution for budget-conscious customers that find higher-end features unnecessary. The form filling functionality is top-notch, and overall, the application works without much fuss or flash.
However, the password manager RoboForm can't go toe-to-toe with leading options like LastPass or 1Password. Many critical functions are missing, while the design of its desktop apps is quite unintuitive.