Building a password manager MicrosofRt Windows can run is a goal of most providers. Due to the sheer number of people using this operating system, it's always a top priority.
Feel lost about the slew of those options? Here are our recommendations that you should consider first.
Best Password Manager Microsoft Windows 10 & 11 Support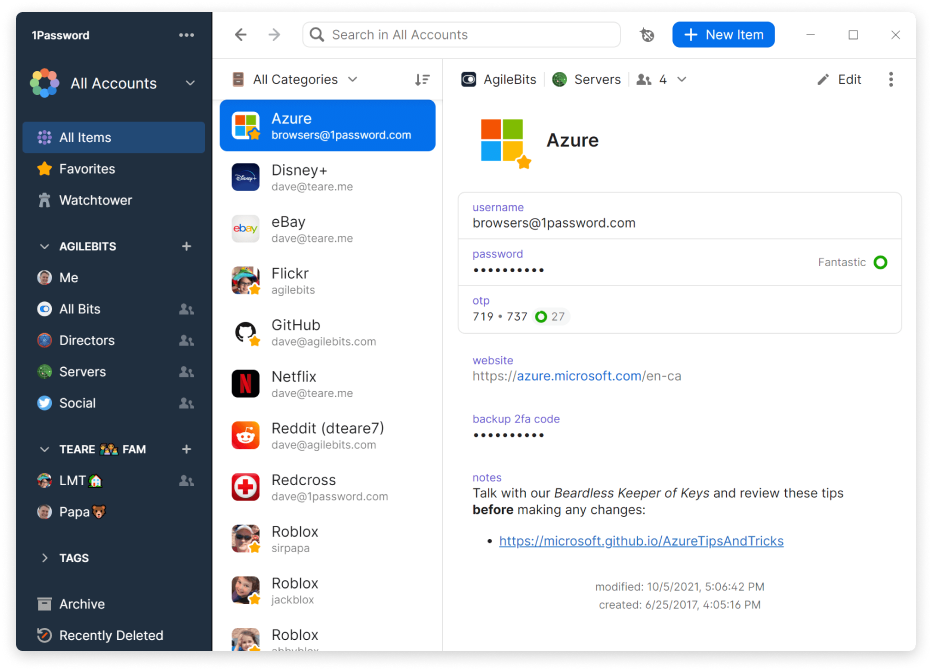 As long as your operating system is supported by 1Password, it's always a name worth considering. Fortunately, the Windows app of this password manager is polished and well-maintained.
Password manager Microsoft 1Password has been maintaining a significant market share due to its superior functionality. Whether you care about usability, privacy practices, or security measures, this cloud-based solution always earns top marks.
You can store other personal documents like tax files or driver's licenses in addition to an unlimited number of passwords. No free plan is available, but subscriptions aren't very expensive.
1Password is fully compatible with Windows Hello. You can use biometrics like your fingerprint, face, or a companion device to unlock your vaults instead of entering the master password.
Read our detailed review of 1Password here.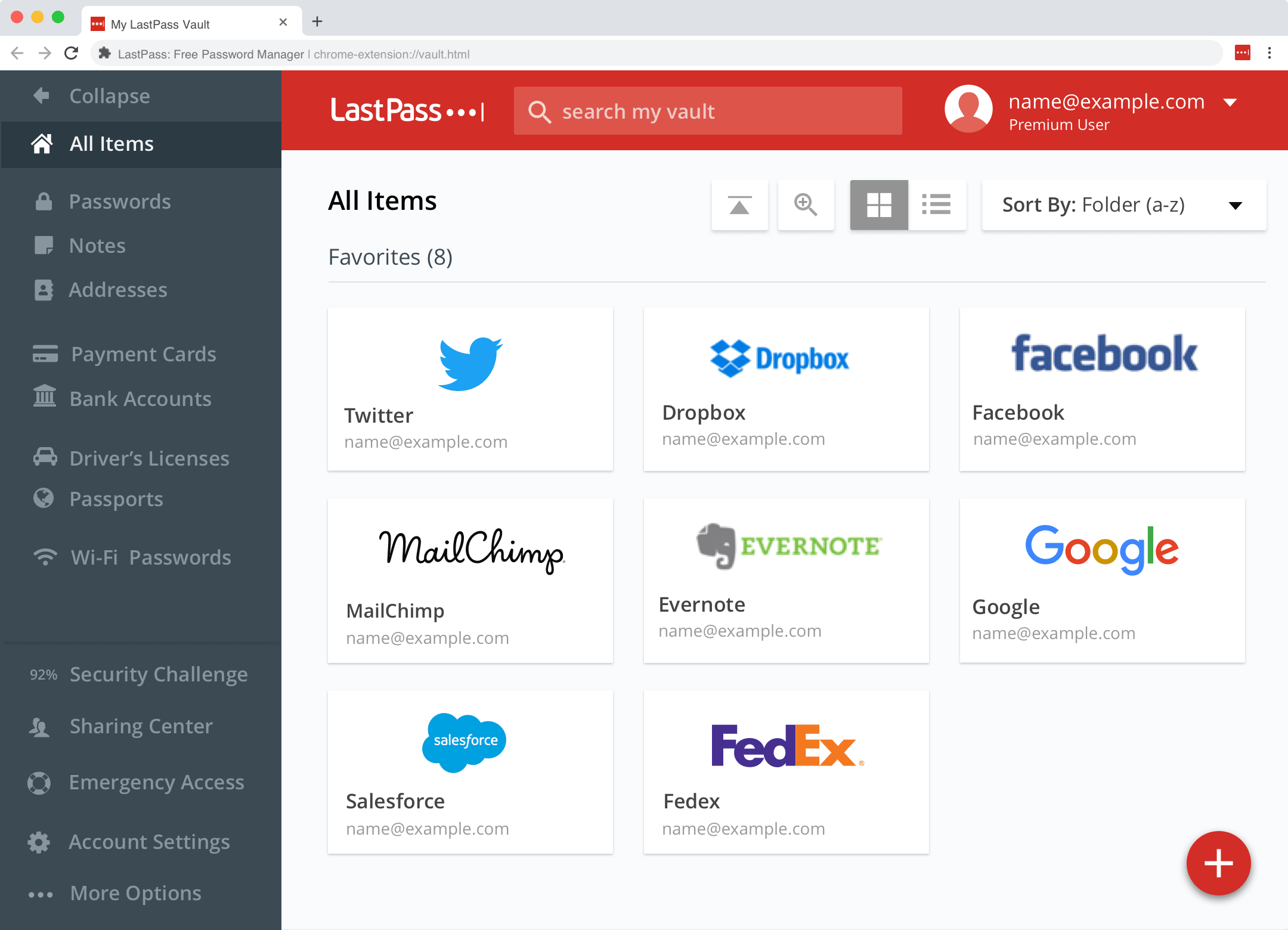 LastPass is another well-known brand in this crowded business. It has several options for Windows users, including a native installer.
This service claims to be the top in part because of its robust free edition. You don't need to pay any cost to enjoy a solid set of features and no limitations on the password number.
However, keep in mind that this free plan is only accessible from one device type. It means you can't sync your passwords from your Windows machine to any mobile devices.
Most password managers only support Windows Hello, which requires at least Windows 10. But LastPass addtionally utilizes Windows Biometric Framework, meaning users of Windows 7 and 8 can have similar biometric authentication as well. However, this advanced option is only available with a LastPass premium subscription.
Read our detailed review of LastPass here.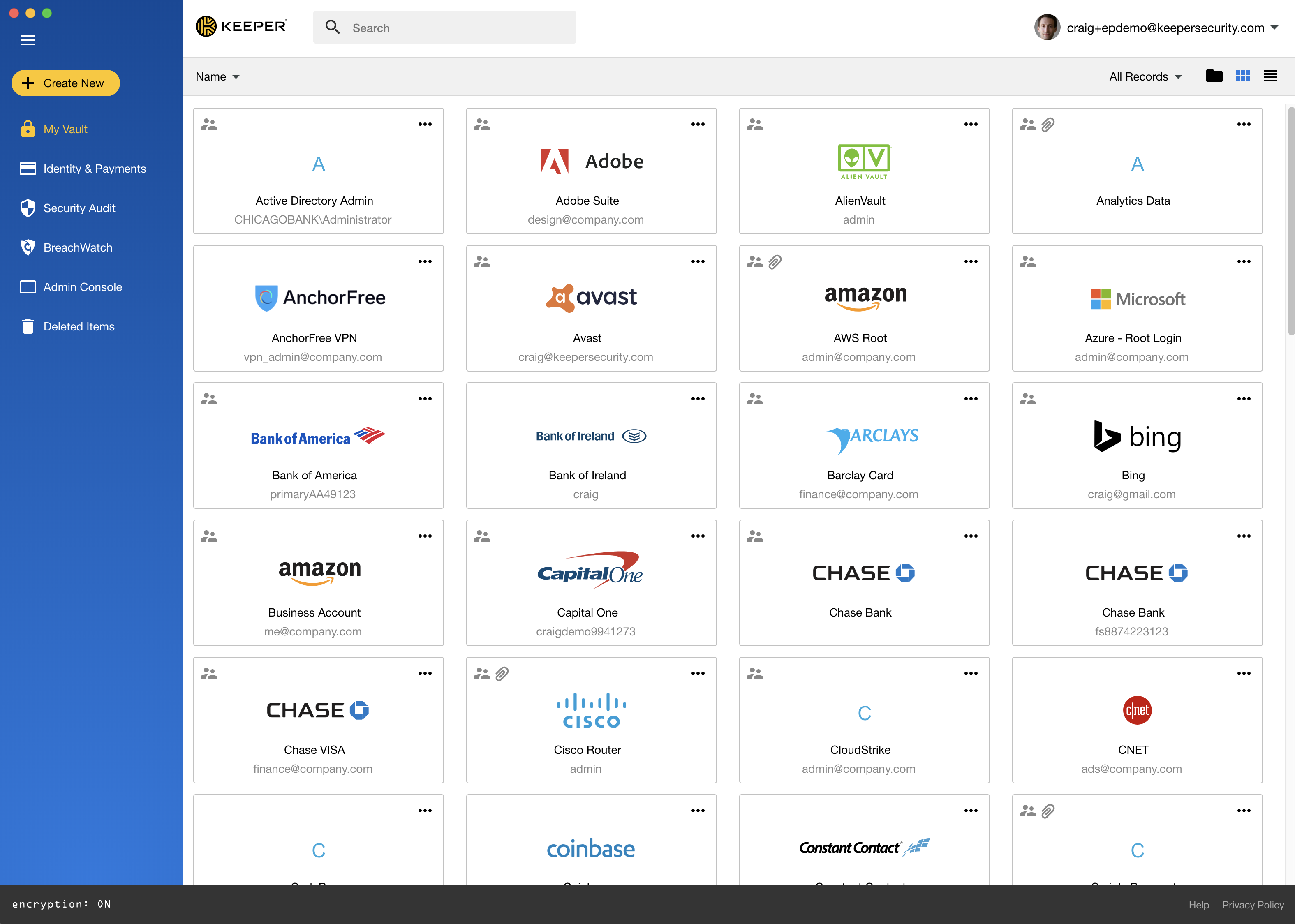 Founded in 2011, this solution offers the widest range of subscription options among password managers on this list. Besides the standard Personal and Family plans, businesses and students have their own offerings.
Keeper also provides other extra services like dark web monitoring if you're willing to pay a premium. Both free and paid plans allow users to securely store their passwords, identities, sensitive files, and payment information.
They can also add emergency contacts to their Keeper account. Those people will be able access the data of their loved ones when needed.
This app is a top Password manager Windows Store is currently listing. And, of course, you can always download Keeper directly from its website.
Keeper added its biometrics-based authentication in April 2020. Thanks to this, owners of Windows Hello-compatible devices can open their vaults in a more convenient way. This passwordless option is available on all Keeper plans.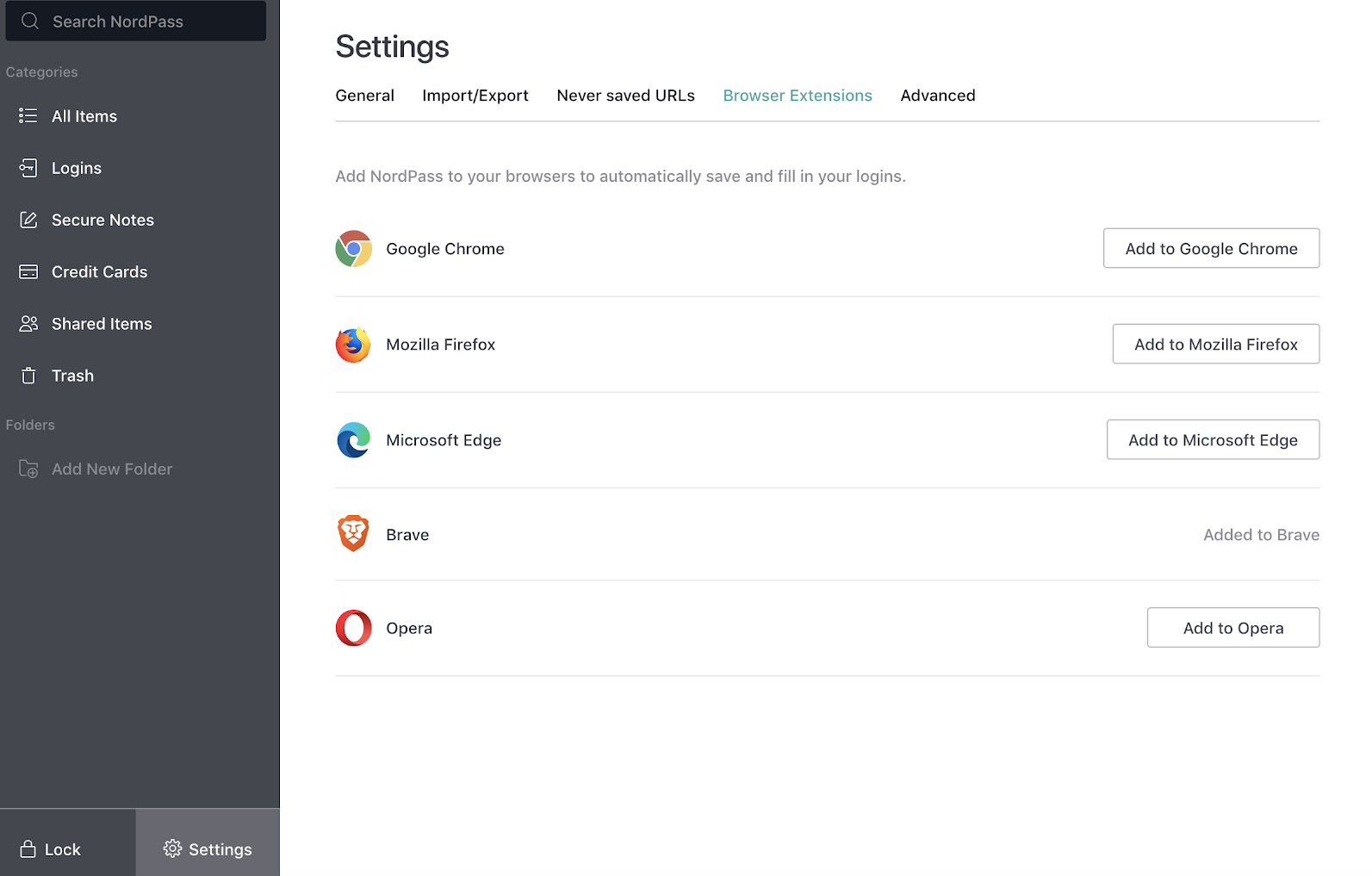 NordPass may be a less established player in the scene, but that doesn't mean it's a subpar service. Created by cybersecurity firm Nord Security in 2019, NordPass comes with excellent offerings.
Users can save as many passwords as they'd like with the free plan, which also allows for multi-factor authentication. Upgrading to premium or family accounts is quite affordable too.
NordPass supports Windows out of the bat. Its simple and intuitive interface should simplify password organization and protection even for novice users. The password manager also provides an unlocking option with Windows Hello.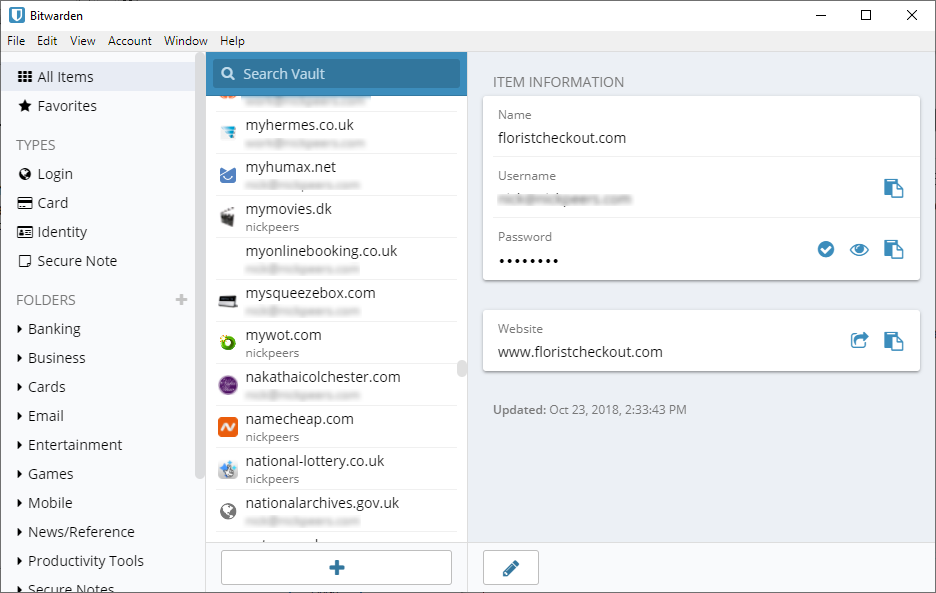 This open-source solution has one of the few free plans that include almost every core feature. Unlimited passwords and syncing will cost you nothing too.
Bitwarden has implementations of biometrics on all desktop and mobile platforms, including Windows Hello. Unless you're an advanced user, a Bitwarden's basic account is hard to beat. It's certainly better than any password manager Windows 7 ships out of the box.
The software can run on Windows 7, 8, 10, and 11. It doesn't have the sleekest interface out there, but you can store identification information, credit cards, and notes with it.
Frequently Asked Questions
Is There A Windows 10 Password Manager?
Sort of. Windows versions, including the newest Windows 11, have a tool called Credential Manager.
You can find it from the Start search bar and store all kinds of credentials. However, this password manager Microsoft is very basic, hard to use, and not actively developed.
Are Paid Password Managers Worth It?
Subscriptions to a password manager usually give you more storage space for your personal data. More advanced features like sharing or two-factor authentication may also be activated.
It's totally up to your needs. Some are okay with a free version, while others may need to upgrade to a better plan.
Why Should I Trust A Program To Store My Passwords?
Most leading names on the market have a strong track record when it comes to user data protection. Many are very transparent about their implemented security measures.
Industry-standard techniques like 256-bit AES encryption are also widely used. They make sure no one except you can read your passwords.
Conclusion
Finding a good password manager Microsoft Windows can run should be hard. Most popular solutions provide an installer for this platform.
Investing in a password manager is always a wise choice. For an operating system infamously known for malware like Windows, it may save your digital life one day.