Up against stiff competition, there are a lot of expectations for the password manager McAfee True Key. The company is no stranger to security applications. Any computer geek who has used an antivirus program is familiar with McAfee and its red logo.
Can this big name guarantee a top-notch experience like its success with McAfee antivirus software? Let's find out.
Overview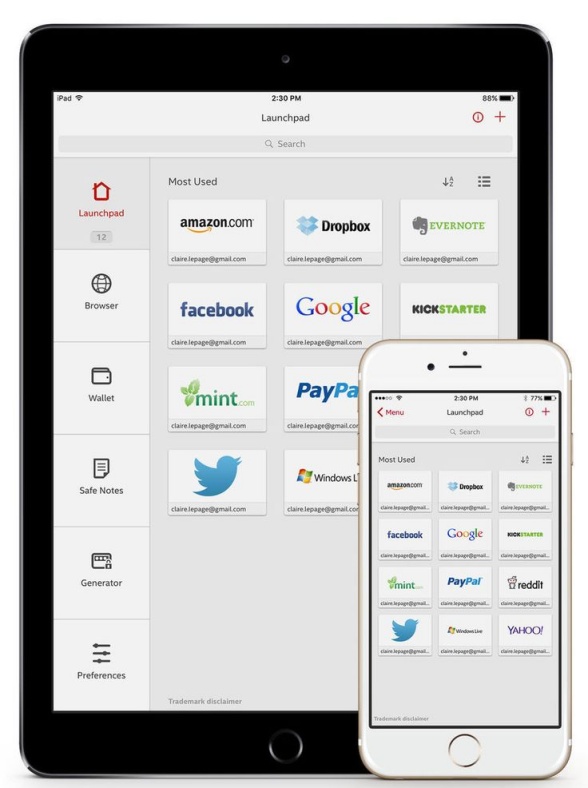 True Key is the password management solution coming from McAfee, the legendary name in the antivirus industry. This cloud password manager can be accessed either as a standalone service or through one of McAfee's software bundles.
The main selling points of True Key are its simplicity and a familiar experience for existing McAfee customers. The program is compatible with Windows and macOS (via browser add-ons) as well as iOS and Android.
Competitive Edges Of McAfee True Key
Affordable Price
The premium edition of the password manager McAfee True Key is very inexpensive. Just a few dollars a year, you can add as many as 10,000 passwords in these password managers. For individuals, there isn't much difference between this and unlimited plans from other providers.
On top of that, McAfee also bundles True Key in its software suites, which includes other security programs as well. This is an even cheaper option than the regular standalone subscription.
Simple And Easy To Use
People looking forward to using a password manager for the first time will have an easy time with True Key. From installation to management, everything is fairly straightforward.
The installer of the password manager McAfee True Key has a friendly interface telling you what to do at every step. It will assist you with creating the master password along the way to secure all your data.
Unlike other password managers, you can reset this master password using one of your trusted devices. It is a default feature turned on for convenience, but you can always switch it off if there are concerns about unauthorized reset attempts.
Day-to-day use is a breeze as well with True Key's simple interface. There aren't a lot of things to learn or get familiar with. The program has just a few features and only focuses on helping you store your passwords.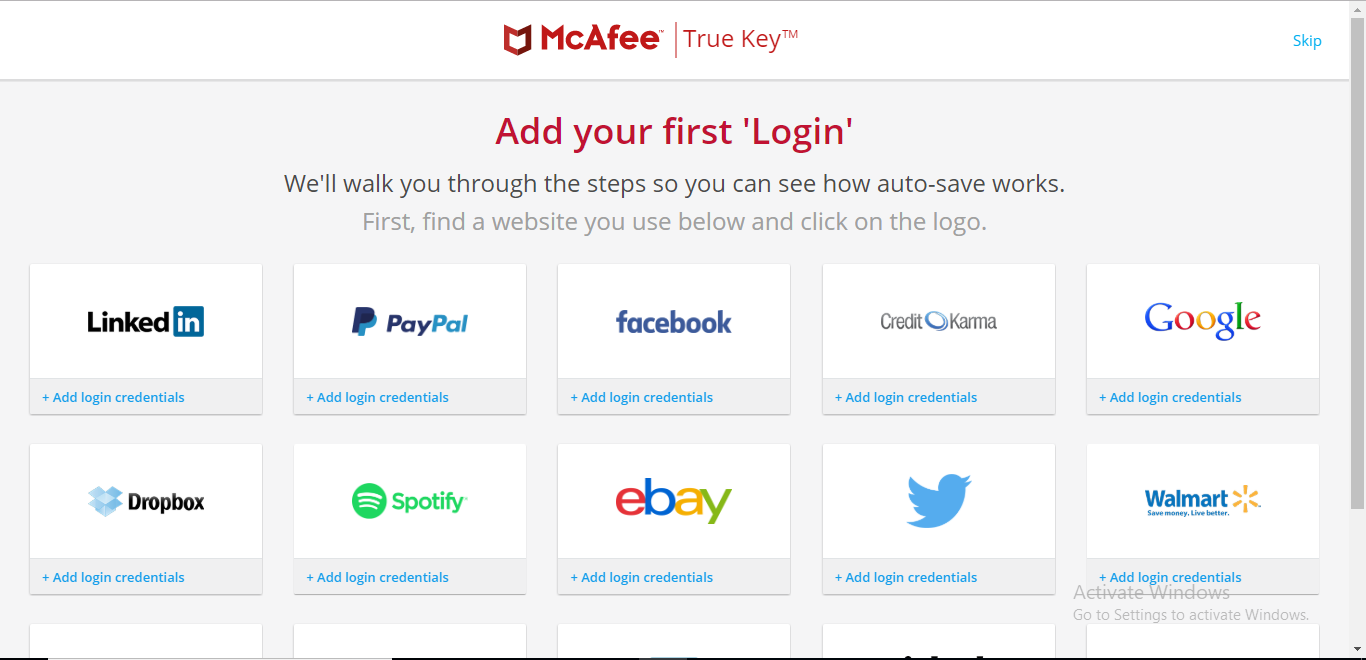 Excellent Security Design
McAfee is first and foremost a security firm with more than 35 years of industry experience. There is little doubt users of True Key can benefit from the latest security standards and practices.
Like other leading players in the market, the password manager McAfee has created uses AES-256 as the primary protection of user data. Your passwords only get decrypted and seen by you when, and only when, the correct master password is provided.
This design ensures no readable information leaves your device. Even McAfee can't read your sensitive data when it gets transferred on the company's servers for syncing and storage purposes.
Multi-factor authentication is another area True Key really does a great job at.
During the setup process, the installer encourages users to add fingerprints (on mobile devices), a trusted email, and two trusted devices. Biometric authentication with Windows Hello is available on Windows with Microsoft Edge as well.
Any login attempt from another device will trigger additional authentication. You can add more factors or adjust them later in settings, such as using Touch ID on an iPhone. It is important to note that only certain Android models that meet McAfee's criteria can enable fingerprint verification.
Downsides Of The Password Manager McAfee True Key
No Hardware Authentication
Unlike Keeper or LastPass, you can't add a USB drive or a YubiKey to give True Key the more effective hardware-based authentication. It is really a bumper considering the slew of factors the application already supports.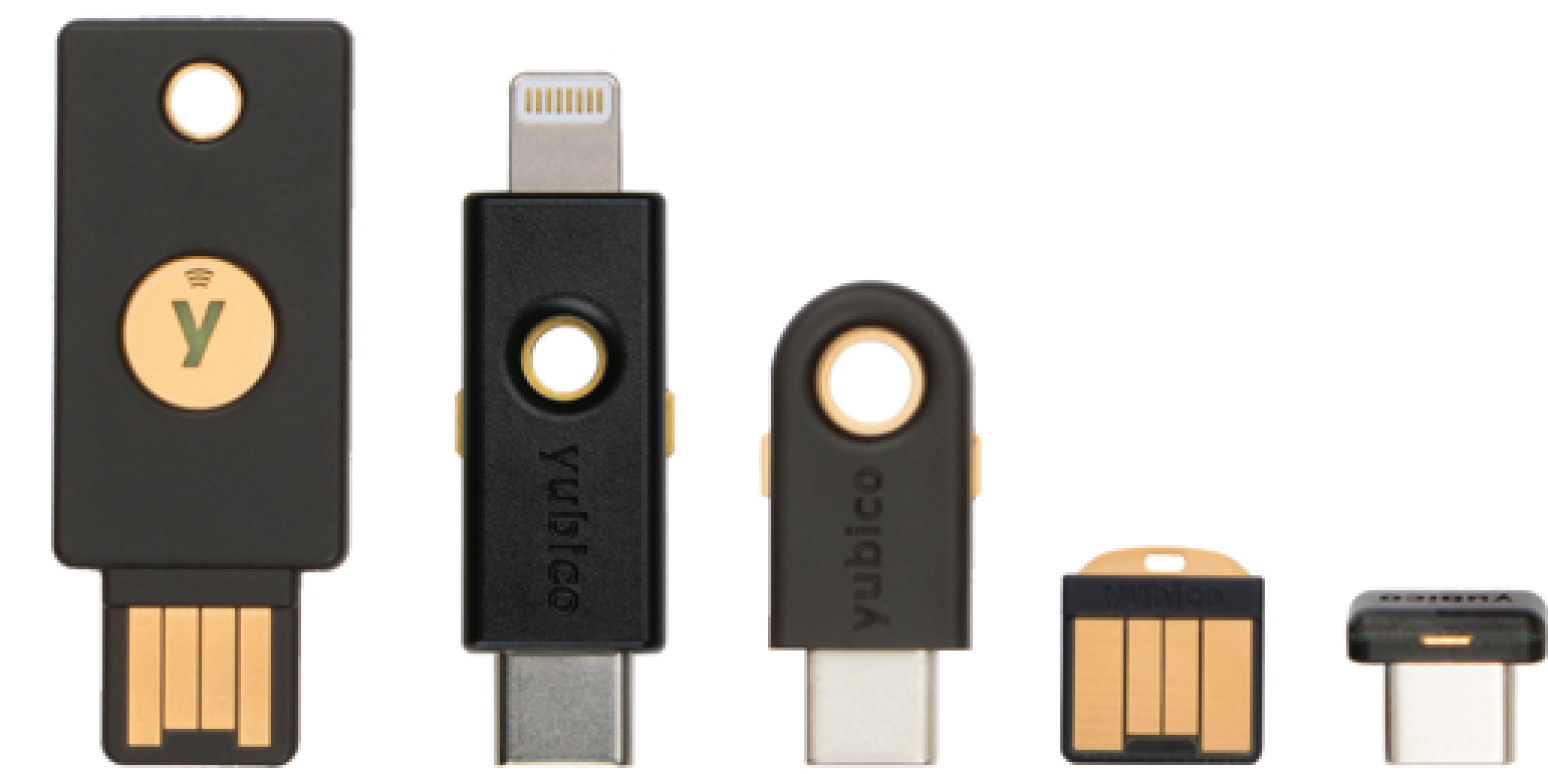 Very Limited Free Plan
The password manager McAfee True Key technically has a free version, but it acts more like a trial prior to purchase than a true freemium service.
While there are no other limitations, you can only add 15 passwords to the program at no cost. This renders the password manager McAfee True Key free tier pretty much useless for most people.
Lack Advanced Features
True Key is a very basic program to the point that McAfee doesn't have much to advertise on its product page. It is really a meat-and-potatoes option that you can only save and retrieve your passwords.
Password sharing, inheritance, breach alerts, and other advanced features can't be found on the password manager McAfee True Key. It goes to show McAfee hasn't put much effort into developing new features for its password manager.
Conclusion
McAfee was one of the most innovative companies with its password manager. But nowadays, True Key is more of a barebone solution that only meets expectations of basic use.
It does a fantastic job with multi-factor authentication. But little has changed since this password manager's last revamping, and the password manager McAfee True Key has fallen behind other top names. If your digital life relies on features like password sharing, opt for other choices.