Many people may have heard of NordVPN, a top name in the VPN market. The NordPass password manager comes from the same company, Nord Security, the second-ever tech unicorn of Lithuania.
Can this reputation guarantee an excellent credentials management service as well? We have the answer after reading this article below.
Overview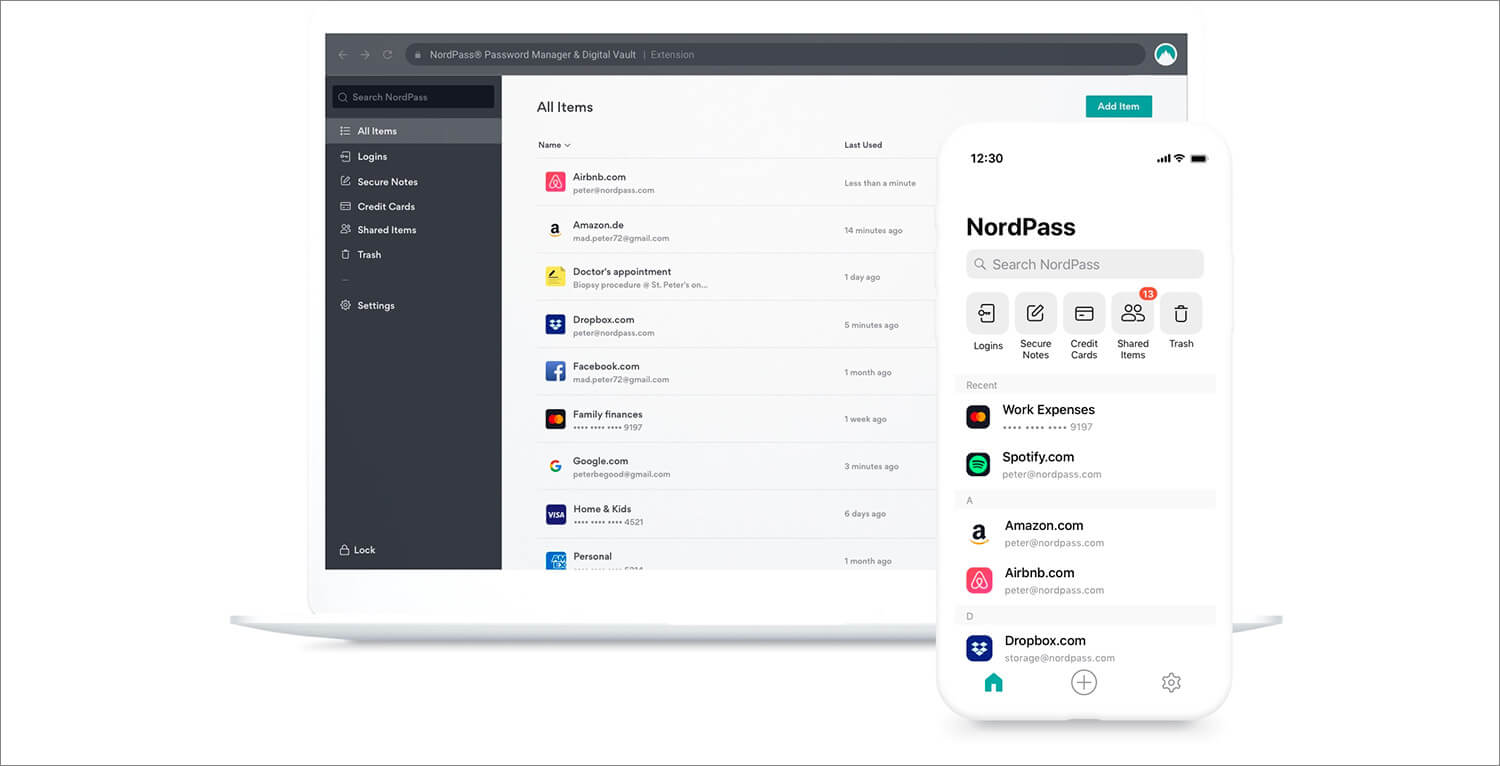 Launched in 2019, the NordPass password manager has captured a sizable market share, thanks to its impressive performance and feature set.
Users can choose between the free and premium versions. They are compatible with all major platforms, including Linux, Windows, macOS, iOS, and Android. You can buy NordPass alone or get it through a bundle with NordVPN.
Things We Like About NordPass
Interface And Experience
Both the web extensions and desktop apps of the NordPass password manager are elegant and smooth. The attractive interface has a simple white and gray color scheme, with every category and feature clearly displayed.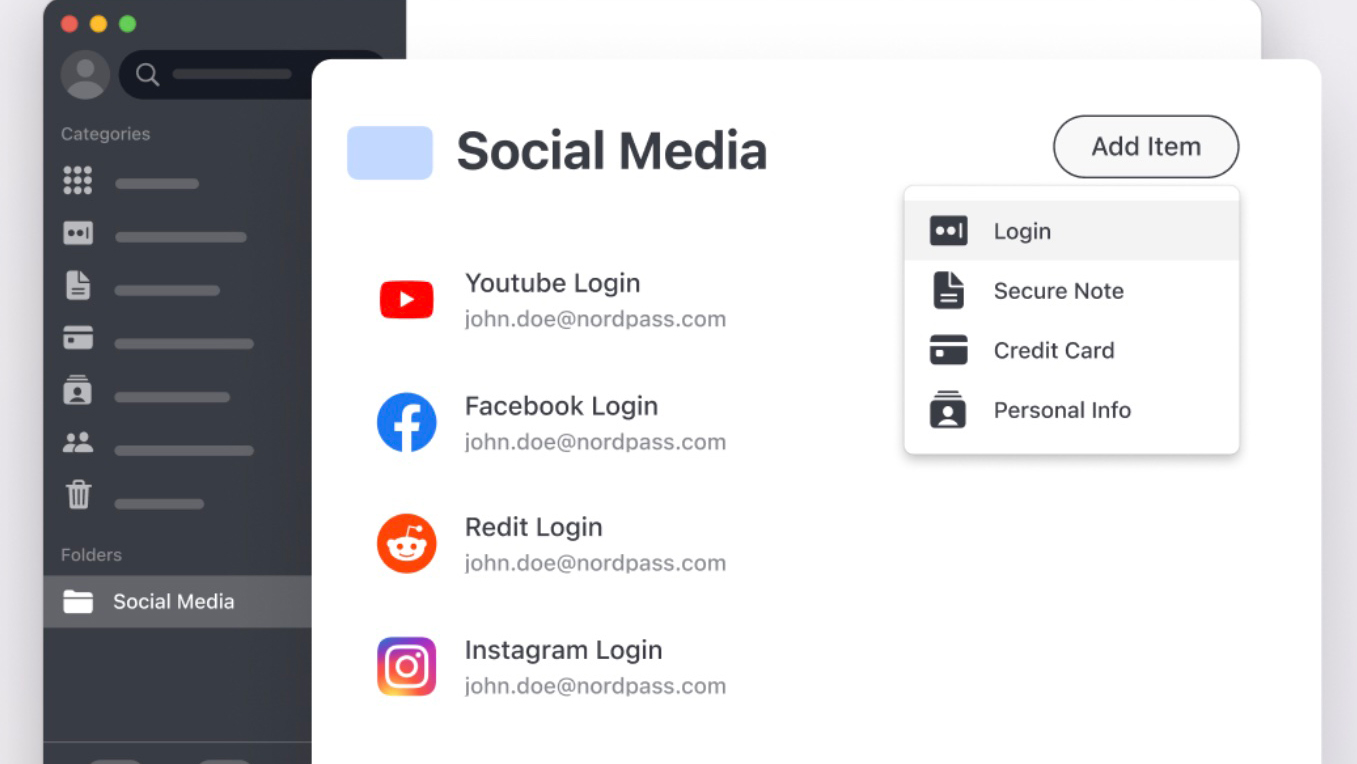 This applies to the installer too. In fact, NordPass has one of the most polished installation experiences you can have with a password manager. Everything is user-friendly and there are no confusing visual elements or texts in the interface.
The NordPass password manager doesn't bother the users much when they don't need it either. The program stays silent and hidden from view and only pops up when needed. Even the full-fledged desktop app is lightweight and won't slow your device down.
Switching to and using NordPass is almost effortless. It can make newcomers feel password management is an integral part of their daily digital life.
Security
The task of providing VPN services requires security to be taken seriously. It is the bottom line of Nord Security's software catalog. And as anyone familiar with the company would expect, users of the NordPass password manager can enjoy a safe and secure service as well.
Like other industry leaders, Nord Security makes use of the zero-knowledge approach. Thanks to end-to-end encryption, the company couldn't read your passwords even if they wished to.
Even you will even be locked out of your account forever if you forget the master password and lose all the backup codes. This tight security setup needs you to be more careful about your NordPass, but it also helps protect you against authorized access.
The NordPass password manager doesn't use AES-256 like most other password managers. Instead, the developer team decided to go with XChaCha20 – a well-respected encryption algorithm used by companies like Cloudflare and Google.
Transparency seems to be key to Nord Security's business – a quality we really appreciate. The security firm Cure53 has done many audits of NordPass, including its codebase. The results were quite positive, further building up the company's reputation among the cybersecurity community.
Data Health And Breach Alerts
Users of the NordPass password manager can rely on two important features to add another protection layer: Password Health and Data Breach Scanner.
With Password Health, they can know whether they have any weak or reused passwords. This function can help you find the offenders and change them to stronger passwords.
Meanwhile, the Data Breach Scanner watches the web for any data leaks that may contain your credentials.
When your credit cards or emails appear in a breach, NordPass will notice you immediately. By doing so, it gives you more time to appreciate action to secure your accounts.
Unfortunately, both of them are only available to subscribers of the paid plans.
Multi-Factor Authentication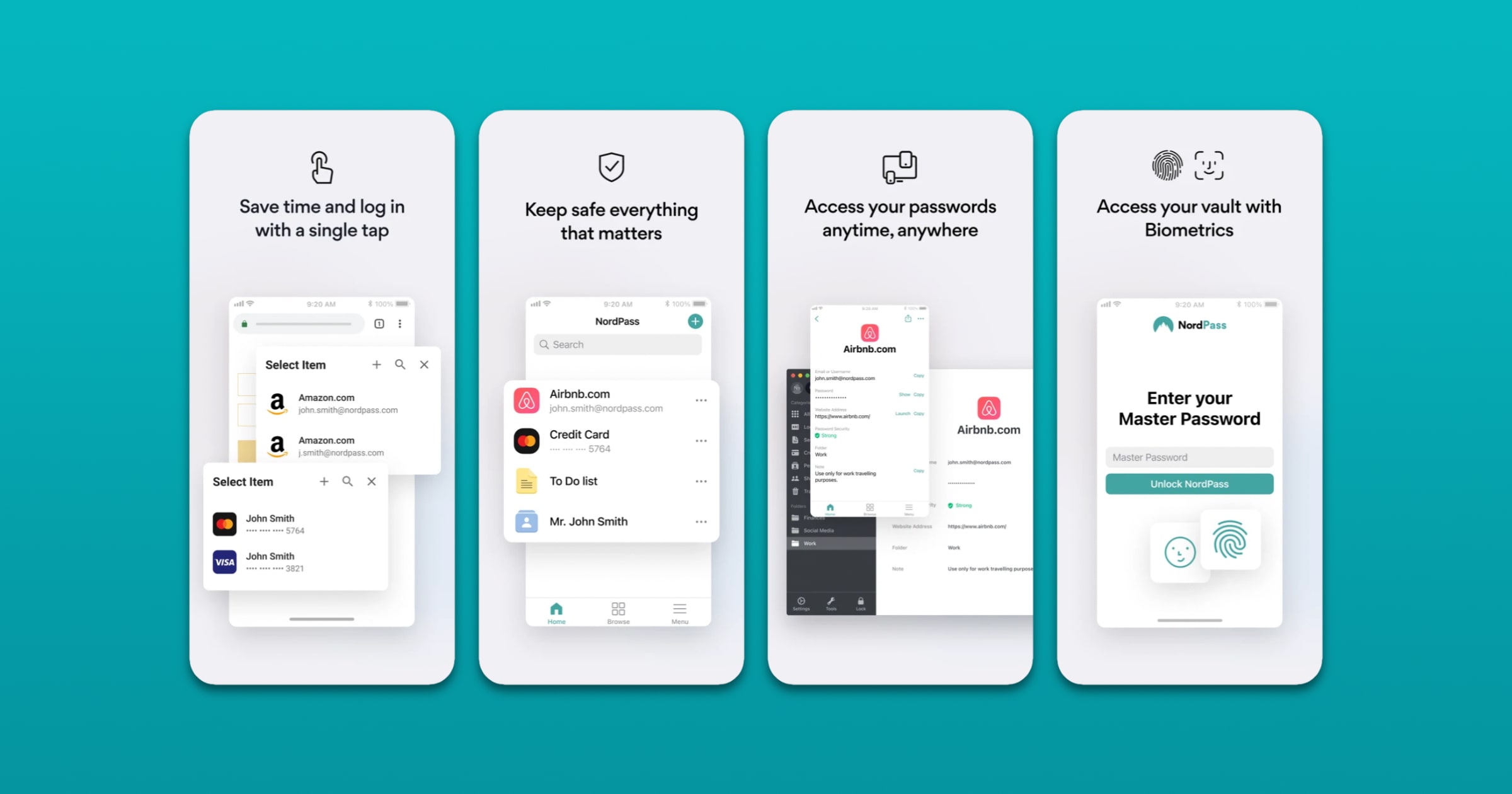 NordPass supports a wide range of extra authentication methods. They can secure both the NordPass account itself and the accounts saved within it.
In addition to the master password, you can use your biometrics to open your NordPass vaults. It currently supports fingerprint and face unlocking on Android, iOS, macOS, and Windows.
You can add TOTP to the accounts in your vaults as well. Hardware-based U2F devices like YubiKey are also compatible with NordPass.
Things We Don't Like About The NordPass Password Manager
Cost
NordPass is a pricer password management solution than its competitors. It is not super expensive, but you can find similar services at a slightly lower annual cost.
Its free version has serious limitations compared to options like Bitwarden too. For starters, NordPass doesn't allow unpaid users to sync and access their passwords between multiple devices.
Like NordVPN, sign up for the free 30-day trial first. If you like it, consider the two-year plan to save some money (up to 50% cheaper than the monthly subscription).
Support
Given the cost users have to pay for NordPass's premium tier, customer support is quite standard. It isn't poor by any means, but you can only contact the team via email and Twitter.
Final Verdict
The NordPass password manager may be new to the business, but it is already a strong competitor.
It makes it easier to save and manage your passwords, especially when you prefer a convenient and streamlined service. The monthly plan could be cheaper, but overall, NordPass is a solid password manager for everyone.