Are free password managers any good?
This is a frequently asked question when it comes to password managers. It is understandable that few people want to entrust all sensitive credentials to a freely distributed software or app like that. Not to mention the limitations and bugs they are likely to encounter.
In fact, there is some great software that offers intuitive features and strong security for free. After testing tons of apps, we have compiled this list of the best free password managers.
Now read on!
Today's Best Free Password Managers:
[wptb id="15462" not found ]
Best Free Password Managers Detailed Review
These top free password managers are hand-picked based on strict criteria, including brand reputation, main features, security policy, ease of use, and more.
LastPass – Best Overall
Launched in 2008, LastPass easily tops the list of best free password managers in 2022 with an unlimited vault and strong security features. It provides just everything you need for managing passwords, and more importantly, it is totally free to use.
LastPass works on multiple platforms, including browsers such as Chrome, and Firefox, as well as iOS, Android, and Windows applications. It uses AES 256-bit cipher to encrypt your credentials along with two-factor authentication for extra security.
Some main security features that you can get from LastPass for free.
Built-in authentication system: When you activate the authenticator, the app itself will generate one-time passwords for your logins. In other words, you will not have to access a third-party app for verification.
Password auditing: LastPass will constantly audit and inform you of weak and repeated passwords.
Password changer: It allows you to change your passwords across up to 80 websites with only one click.
One-to-one sharing: Users are able to share credentials and notes with one other user.
In addition, free users are granted a digital wallet to save and fill in credit card information automatically.
If there is anything to complain about the free version, it should be the syncing feature. You can only sync across mobile devices or desktops unless you upgrade to the premium version. Going premium offers you a bunch of innovative features: syncing across all devices, biometric multi-factor authentication (MFA), one-to-many sharing, and emergency access.
LastPass Premium is available for only $3.00 a month – an amazing bargain for such an all-rounder.
PROS
✅ Great compatibility with multiple devices
✅ Quality built-in authenticator
CONS
❌ Limited syncing option
Locker – Best For Budget
Locker is a new player in the scene. This means a huge advantage: its developers have the chance to survey the most popular functionalities that users care for. This new option offers what you can expect from top names, even in its free plan.
It has several browser-based interfaces, including a web vault and an extension for Chrome. Smartphone users can also download mobile apps for their Android and iOS devices.
You don't need to subscribe to the premium plan to access this password manager from multiple devices. Locker allows for up to 3 concurrent logins – more than enough for casual uses.
The free version of Locker also comes with plenty of security features like biometric authentication, form filling, and autofill. They work smoothly with both mobile platforms.
You can store up to 100 passwords at no cost. An ordinary user should have no problem with this. But if you are a professional with numerous work credentials, an upgrade to the premium plan may be necessary. Luckily, this is much cheaper than other options (as far as annual subscriptions are concerned).
PROS
User-friendly interface
Free cross-platform syncing
Multi-factor authentication with biometrics
Affordable price
CONS
Limited number of passwords in the free plan (100)
Bitwarden – Best For Multiple Devices
Bitwarden is one of the most generous free password managers. It provides unlimited password storage on unlimited devices and 2FA logins with top authentication apps such as Google Authenticator.
In addition, the free tier also comes with Bitwarden Send – a one-to-one texting feature for sharing credentials with another person. You can also choose to save passwords locally rather than in the cloud.
As an open-source app, Bitwarden has a community of developers who will constantly work on the product to ensure the best performance. However, this makes the app less user-friendly, especially with no-tech or low-tech users.
Aside from this issue, Bitwarden is still a decent password manager app that you can get for free. The premium package includes password auditing, biometric 2FA, 1GB of encrypted storage, along with advanced support.
You can download the premium version of Bitwarden for only $10 a year.
PROS
✅ Unlimited storage and sync
✅ 2FA authentication with popular authenticators
✅ Bitwarden Send available
CONS
❌ Not user-friendly interface
NordPass – Best For Security
NordPass is a side-product developed by NordVPN. It lacks some bells and whistles but is still recognized as one of the safest free password managers due to the encryption system.
In particular, it uses XChaCha 20 cipher with Argo 2. Compared with the AES-256 encryption, this software protects your vault better and more quickly against misconfigurations. It is about three times faster than conventional methods.
NordPass Free plan is of course not as feature-rich as the premium version. However, it is still packed with essential features that will meet most of your needs. Specifically, it offers unlimited storage space where you can save passwords, notes, and credit card information.
Another rare feature provided by NordPass is the live chat support, which connects you with the technical support service if you need it. Plus, there is a built-in generator to generate passwords as you are browsing the web.
In the premium version, you will get Data Breach Scanner and Password Health to ensure your passwords are strong and well-protected.
PROS
✅ Strong next-gen encryption
✅ Unlimited digital storage
✅ Live chat support service
CONS
❌ No add-ons for specific browsers (Extensions only available on Chrome, Edge, Firefox, and Safari)
Dashlane – Best For Features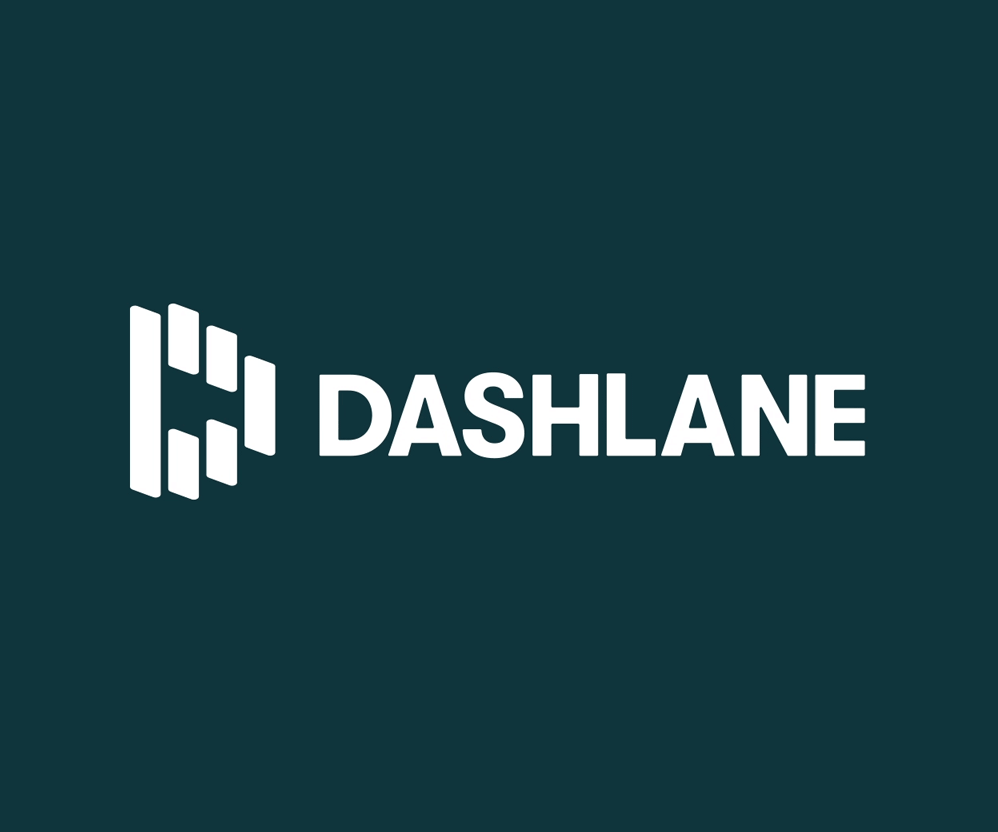 Dashlane offers both free and premium versions for users. Although the free plan has some limitations, it is still worth your consideration.
Like most other apps on today's list, Dashlane uses AES-256 bit encryption to store your credentials. More excitingly, two-factor authentication is available for free! However, you will need to enable this feature from your desktop app, which is a hassle if you only use it on Android or iOS.
Free users are not interested in Dashlane as it allows them to join with one device only. Also, the storage is available for up to 50 passwords only. However, few users have more than 50 accounts so this should not be a problem.
To make up for this, take a look at what you get from this best free password manager.
Password-sharing feature: You can share up to 5 passwords with others.
Data breach notifications: You will receive security alerts when your credentials are found in a data breach.
Password auditing: It warns you about weak or reused passwords.
Emergency access: You can grant trusted access to your account if you cannot log in at that moment.
It is worth noting that Dashlane Free is a trial version of Dashlane Premium, which adds 1GB of cloud storage, dark web monitoring, and a VPN. The paid plan will charge you about $3.33 a month.
PROS
✅ Password-sharing feature
✅ Emergency access
CONS
❌ No multi-device sync in free plan
Sticky Password – Best For USB Compatibility
Sticky Password is a lesser-known app compared to those listed above. But it offers many compelling features that you should not miss out on.
The most notable feature must be biometric authentication. You can get access to your password storage in any device using your fingerprint or face recognition, provided that your device supports biometric logins.
In addition, Sticky Password is compatible with USB. Users are able to download the vault to a USB drive and get access from any Windows PC. An incredibly useful feature for travelers!
Free users also have access to an unlimited password vault with highly secure AES-256 encryption. However, they cannot sync across multiple devices or share passwords with others unless they upgrade to premium, which costs $29.99 annually. You can try it out for 30 days first before making a decision.
There is also an Academic plan for teachers and students, in which you receive the same features at half the price – about $12.95 annually.
PROS
✅ Biometric authentication for free users
✅ USB compatibility
✅ Unlimited password storage
CONS
❌ No multi-device sync in free plan
KeePassXC
Last but not least, do not miss out on KeePassXC. It is an open-source password manager, and of course, it is free in every sense of the word.
It uses military-grade AES-256 and two-factor authentication to encrypt your data. However, the 2FA here is a little complicated. More specifically, it uses Yubikey as an added layer of security for your vault, but the so-called OTP does not change every time you decrypt your credentials. In contrast, it will change when you save your database.
KeePassXC does offer cross-platform support for Windows, macOS, and Linux. There are no mobile versions, but you can access the database via other open-source programs for mobile devices, such as KeePassDX.
KeePassXC also has extensions for popular browsers, including Chrome, Firefox, Microsoft Edge, and more. Safari is not supported.
Using KeePassXC has a big advantage: The number of devices is not limited. You can use any devices you want, as long as that device has access to your database.
However, the outdated interface as well as lack of password syncing features are mainly the reasons why people are not interested in using KeePassXC.
PROS
✅ Cross-platform support
✅ Open-source software
✅ Autotype feature
CONS
❌ Outdated interface
❌ No built-in password sync
Frequently Asked Questions
Q: Are free password managers any good?
A: Absolutely. There is a bunch of great free password managers that offer great features. Of course, free password managers may come with limitations, but they should be enough for most users.
Q: Are password managers secure?
A: Indeed, password managers are the safest way to protect your credentials, especially if you use an app with MFA. Even freely distributed apps will be more secure than your browser-based extensions.
Q: Should I choose local or cloud storage for password managers?
A: Each option comes with its own pros and cons. Cloud storage may win regarding convenience, but a locally-based password vault provides more security. You can read more about local and cloud password managers here.
Q: How can I make my passwords more secure?
A: The most obvious thing is to create a strong password, which should be long and include a mix of characters. A password generator will help in this case, as it will suggest random and unique passwords. In addition, you can use MFA or a third-party authenticator.
Q: Does Google have a free password manager?
A: Yes, the Google password manager is totally free for everyone without hidden costs and paid plan. In fact, most web browsers provide the same extensions for convenience.
Parting Thoughts
Free password managers are a great way to store your credentials without having to pay any penny. And more importantly, they are probably more secure than the browser-based password managing extensions you may be using.
But to get full features and the highest security, you may want to consider the best-paid password managers, which we have compiled a comprehensive list here.
Thank you for reading! Do not hesitate to subscribe for more useful posts!