Google password manager acts as a basic tool that saves and auto-fills passwords for users. There is no denying that it is absolutely convenient to use. You do not need to install a third-party software, nor pay an additional fee.
But here comes the most important question: Is Google Chrome password manager safe to entrust all of your sensitive data?
Find out what you need to know in this review.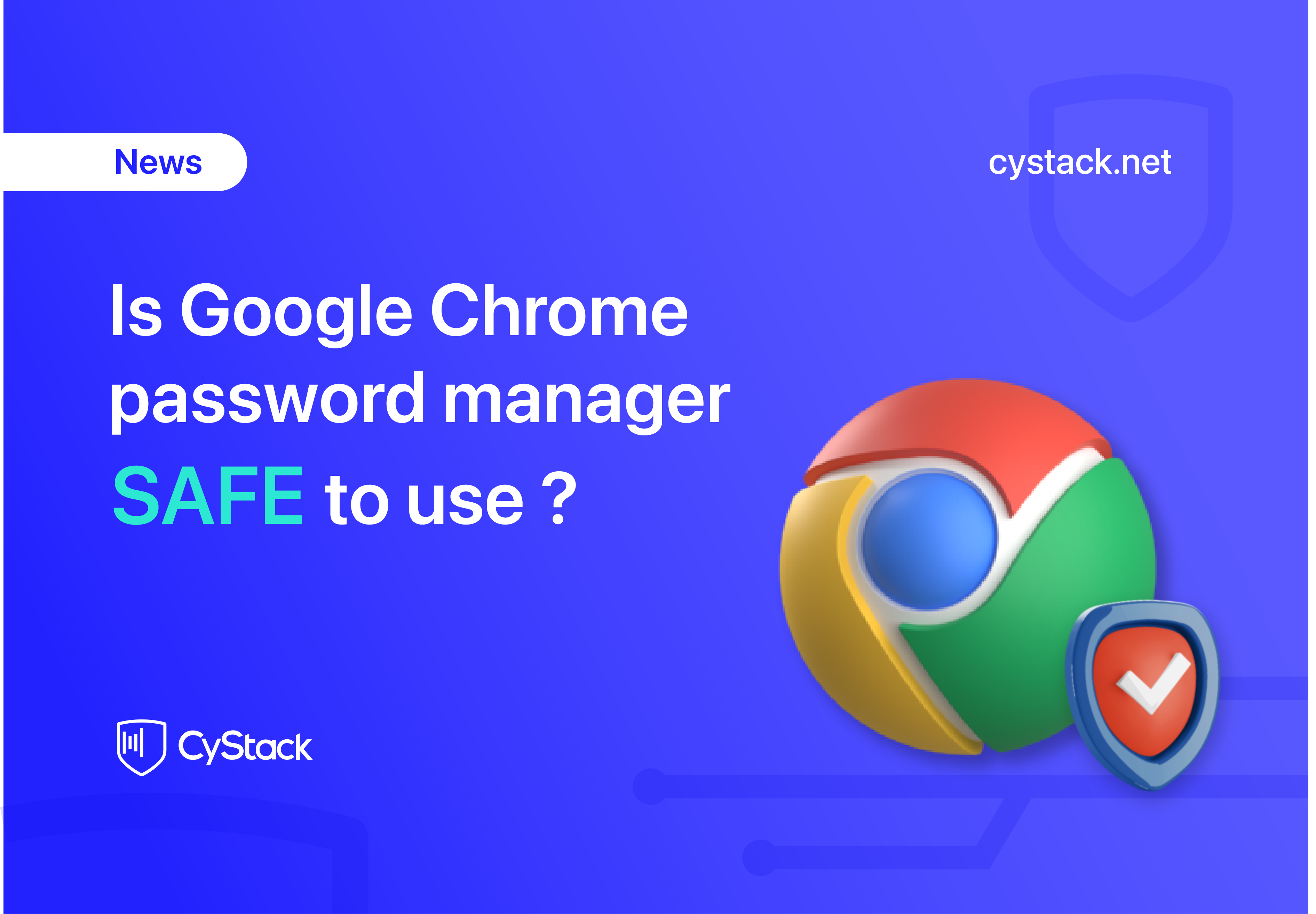 What Is Google Password Manager?
In case you may not know, Google password manager is a tool built into Google Chrome. It is available for use as soon as you install Chrome on your devices and register an account.
Google tool offers the following features:
Storing and automatically filling your login info on websites
Generating unique combinations
Syncing across devices
Is Google Password Manager Secure?
The answer is kind of.
Here are the reasons why.
Browsers are not designed to be full-fledged password managers. In fact, login info management is just an extra feature intended to make your browsing experience more convenient. Therefore, it is not the most secure tool for saving passwords.
Be aware of some vulnerabilities you may confront when managing login info by Google.
Authentication Vulnerabilities
The most obvious problem behind the password manager on Google is authentication. Anyone who gets access to your browser will have access to all of your accounts without having to provide any verification.
All it takes is a moment when you leave your devices unattended, and you will become the soft target for hackers.
There is a different case that ends up with similar consequences. It is when hackers impersonate websites that you frequently visit and steal your credentials as soon as Google Chrome auto-fills them in the box.
Both cases lead to serious problems, especially when your passwords guard sensitive data.
No Dedicated Encryption System
Google Chrome has no dedicated encryption system. It uses the encryption system of your operating system to encrypt your login info. There is no AES 256-bit encryption or PBKDF2 to count on, which makes your credentials prone to hacking.
And it does not stop there. Browser-based password managers do have many limitations. It is actually not as convenient as you think!
See what Chrome fails to provide you below.
Poor Password Generator
Google Chrome goes so far as to provide password generators for users. Just right-click at the box and Chrome will suggest a feasible option.
This is an amazing function you can enjoy from a free password manager. But there are some cons that may affect your experience:
This feature is only available when you turn on the syncing feature.
There is no option to change the suggested password. It means you cannot add symbols or special characters for improved security.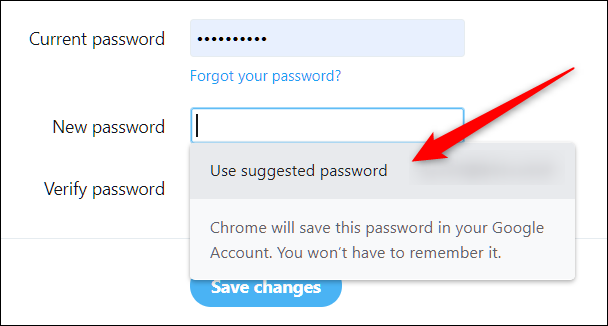 Browser-only Usage
Using only browser-based managers means your login info is only stored in that specific browser.
For example, many people use Google Chrome on PCs and Safari on their iPhones. In that case, they will need a different app to manage credentials, and it surely causes inconvenience.
In addition, you cannot share your passwords with anybody else.
Now you know why Chrome manager is not the safest and most convenient out there. Do not worry; there are plenty of third-party tools that save and autofill your credentials just as Google, and you can even expect more innovative features from them.
So what exactly do premium password managers offer?
Are Premium Password Managers Worth It?
Password managers vs Google Chrome: which manages your credentials better? The answer is surely the one dedicated to that task.
Cross-platform Management
Third-party tools are cross-platform. It means you can use saved credentials in any software or application, not limited to Google Chrome, Firefox, or any browser.
Strong Password Generators
When you create an account, these tools will automatically suggest strong passwords for you. More importantly, you are able to adjust the keys as you wish – the options that Chrome does not provide.
Multi-factor Authentication
Most secure password managers allow users to enable two-factor authentication. More specifically, you will need to enter another means of verification to get access to the credentials. This serves as an extra layer of security for your sensitive data.
This is a great feature if you want to share your login info with your friends or family members. And once you change the keys, it will update for everyone else. Household accounts are most likely to benefit from this sharing function.
A good password manager can identify weak and reused passwords and give you a warning. Furthermore, it will even notify you if your login info is leaked somewhere. In that way, you can effectively protect your digital accounts.
The best password managers store more than just your login info. In fact, it can keep any of your sensitive data, including notes, file attachments, documents, and so on. It is the perfect place to secure your credentials, for example, scanned copies of your ID.
Best Alternatives to Google Password Manager
Here are some of the best third-party tools for managing login info. You can discover a more detailed list here.
LastPass
LastPass is one of the best paid apps for managing passwords, but its free version works great too. It allows users to store and sync your info and credentials across either mobile or desktop platforms.
The app offers a premium plan with sharing and multi-factor authentication features. It also has a Families plan that includes folders and dashboards to manage six accounts.
Bitwarden
Bitwarden tops the list of free password managers in 2022. It can generate, save, and automatically fill your credentials across all your browsers and devices. More interestingly, it offers a texting feature for securely sharing login information with another person.
Meanwhile, the premium version, which starts at $10/year, allows users to share credentials and other items, enable multi-factor authentication, and more.
1Password
This app does not offer any free version, but it lets you try out the features for 14 days before subscribing. One of its highlights is the travel mode, which removes your sensitive data from the device when you travel to avoid border checks.
In addition, it uses biometric authentication for more security. For example, you can get access to the app using Touch ID on Mac and iOS devices.
Dashlane
Dashlane is another great alternative to Chrome in terms of managing login info. It offers much the same features as other apps in a simple interface. The limited free plan will allow you to secure up to 50 passwords on one device.
Dashlane is also a rare manager to include a basic VPN.
Locker Password Manager
CyStack is about to launch an all-in-one manager for businesses and individuals called Locker. It will help users store and automatically fill in credentials for ultimate convenience.
Locker is compatible with all popular platforms, including browsers, mobile devices, and tablets. You can learn more about Locker here.
The Bottom Line
Google password manager is indeed simple and convenient to use, but it does have many vulnerabilities and limitations. It is worth checking out the listed alternatives if you want something more secure and more configurable.
Thank you for reading! Do not forget to subscribe for more useful tech-related posts!